Car Parking S
ystems

Simplicity combined with reliability. The FAAC systems works to provide simplicity while maintaining functionality.
Car Parking Systems
BFT
Bft offers a range of car park management systems suitable for small parking areas through to complex systems for large car parks. The range of products provides customers with a number of options to consider: the frequency of use per day, the size of the entry and exit points and the type of barrier control (remote control unit, U-link, CCTV or remote station) that is required. The range includes stand-alone and state-of-the-art wired systems, which can be controlled via the web with software that allows remote access.
FAAC
The B680H has a Hybrid heart which, together with its "everlasting" springs, allows it to exceed 2,000,000 cycles of continuous-use, raising 8 m beams in less than 6 seconds, in total safety, thanks to the reverse on contact feature.
Came
A sturdy barrier with modern design features, in which the aesthetics blend perfectly into any setting.
Highly performing brushless motor and extremely silent.
Equipped with an extended 120 – 230 V AC power driver makes for increased energy savings during stand-by mode.
Proudly Securing & Monitoring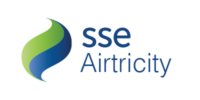 Please note: that we only offer Home Security Systems within Connacht.
For further details on any of our security systems contact CUBE Fire & Security
Phone: + 353 96 79977   |   Email: info@cubefire.ie